Anti-inflammatory Foods for Everyday
Love this article on the anti-inflammatory foods that you can include on a daily basis. Certain foods, when they are eaten, promote an inflammatory response or an anti-inflammatory response when they are consumed. I do a lot of work with people in my nutrition programmes to balance their consumption of both:
How many of these anti inflammatory foods are you eating on a daily basis?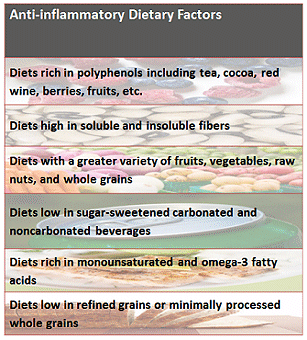 Reference: